Understand human behavior.
Psychology is the science of mind and behavior. This exciting field increases understanding of ourselves while developing critical thinking skills. You'll understand human relationships, appreciate human development, be a better communicator and develop a new perspective on mental illness while working with scientific methods.
Program type:
Major, BA or BS
Format:
On-Campus, 100% Online
Take the next step
Request more information below:
Loading...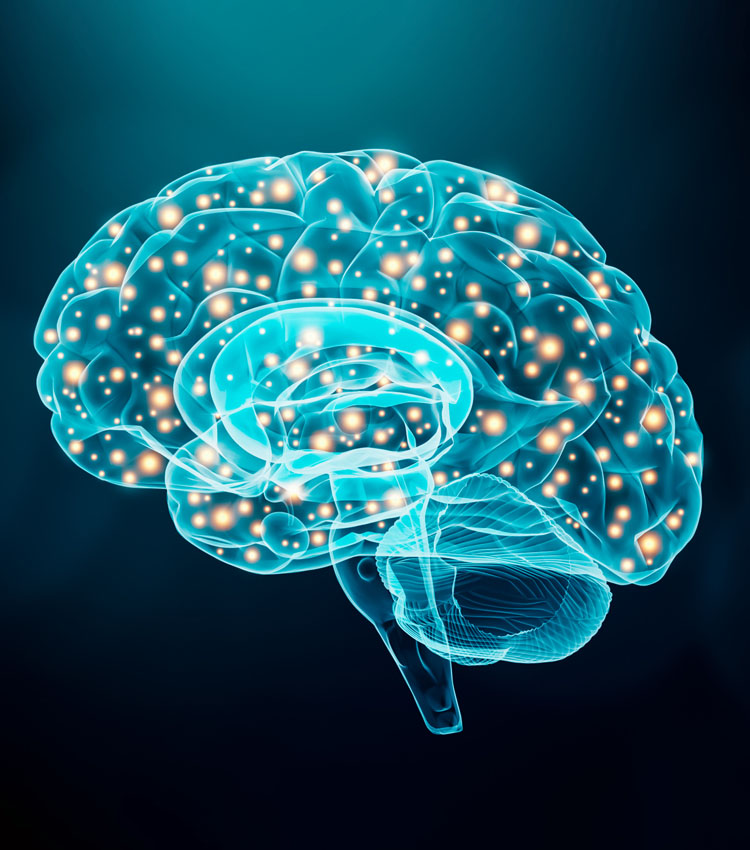 Overview
Bachelor of Arts or Bachelor of Science in -
Psychology
The BA in Psychology provides the foundation for further training in psychology at the graduate level, the background necessary for training in other fields such as the health professions, social work or counseling, and the liberal arts background necessary for entry-level positions in many fields such as business, communication, human services and mental health positions. Students may choose an area of concentration in graduate school preparation, child care and development, or devise an individual program.
The BS in Psychology involves the application of foundational knowledge and skills from math and the natural sciences to the study of behavior. Students can concentrate their advanced coursework in a specific disciplinary subfield including behavioral neuroscience, child psychology, clinical psychology, or health psychology/pre-health psychology.
Outcomes and Career Outlook
Upon completion of the BA or BS in Psychology, graduates will be able to demonstrate an integrative understanding of psychological concepts, theories, research and historical trends and predict behavior across the scientific sub-disciplines; summarize and explain use of the scientific approach to solve behavioral problems and articulate how behavioral explanations rely on critical thinking, scientific reasoning, weighing evidence and tolerating ambiguity; identify and evaluate appropriate research methods in psychology including research design, data analysis and interpretation; communicate clearly and concisely; demonstrate a respect for members of diverse groups with sensitivity to issues of power privilege and discrimination while adopting social and ethical values that build community; and display professionalism and ownership of professional growth and learning through an evolving career development plan tailored to an accurate self-assessment of abilities, achievements, motivations and work habits.
BA students learn to write and speak about complex behavioral explanations that rely on scientific reasoning and evidence rather than anecdotes or common myths/misconceptions. Advanced coursework in the major can focus on a range of sub-disciplines, including child/lifespan development, mental health psychology.
BS students learn to analyze data, communicate complex information, understand human behavior and think and write scientifically.They also learn to evaluate and identify appropriate research methods in psychology and at least one other STEM discipline.
Employment of psychology graduates is projected to grow up to 2% through 2029, with a median annual salary of $61,453, according to wage and employment data from the O*Net OnLine and Payscale.com.
Employment growth by 2029
Career Opportunities
Admissions Evaluator/Advisor
Alumni Relations
Career/Employment/Student Advisor
Community/Social Services Staff
Conservation Officer
Corrections/Probation/Parole Officer
Database Specialist/Administrator
Department Manager
Employee Health Maintenance Program Specialist
Financial Aid Counselor
Human Resources Advisor
Job Analyst/Management
Market Research Analyst
Patient Resources/Claims Agent
Personnel Recruiter
Program Evaluator/Administrator
Psychiatric Aide/Attendant/Technician
Public Relations Representative
Victims' Advocate
Student organizations
From leadership, to cultural, to just plain fun, Recognized Student Organizations at UMSL make it easy to get involved. Students who join RSOs make new friends, learn new skills, and perform better in classes. Plus, with over 120 student organizations on campus, there's something for everyone! You might like:
Honors College
The UMSL Honors College is a certificate program that can be paired with any major without adding extra classes or extending time to graduate. Classes in the Honors College are seminar-style, meaning that they are based in reading, writing, discussion, and critical thinking. This unique class format fosters an intellectual climate centered around democracy, diversity, civility and academic excellence.
Undergraduate research
We encourage and support students as they engage in exciting activities in and outside of the classroom that enrich their academic and professional understanding of their chosen area of study. All majors are encouraged to participate in Undergraduate Research and Scholarship to produce discipline-specific intellectual or creative innovations to their field.