Mapping the way to innovative, effective and equitable policy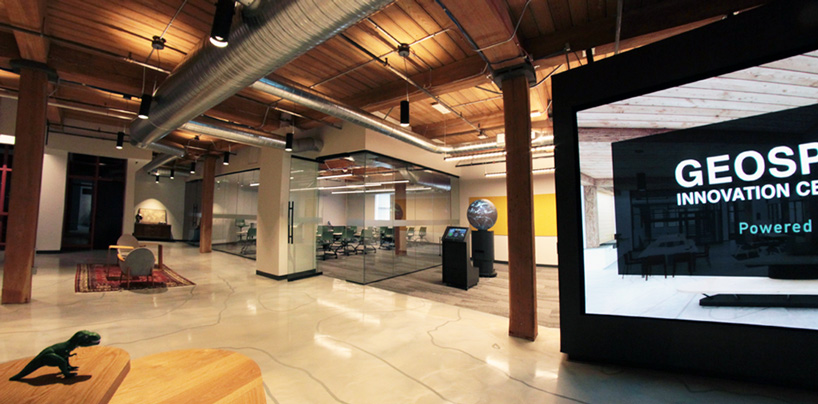 St. Louis is quickly developing into a hub of geospatial technology in the United States with the National Geospatial-Intelligence Agency's new NGA West campus at the center of that growth and on track to open in 2025.
Other business, civic and academic leaders have come together to work on the GeoFutures initiative, which aims to guide the development of the private and public geospatial sector flourishing around the NGA project.
The University of Missouri–St. Louis has played a key role in that collective effort with Andrew Kersten, dean of the College of Arts and Sciences, serving on the GeoFutures advisory committee. Last year, the university also launched the Geospatial Collaborative, housed in the Geospatial Innovation Center on the fourth floor of T-REX in downtown.
We believe strongly that geospatial technology can enhance our understanding of the challenges facing the St. Louis region, allowing us to see and better understand how and where issues such as poverty, crime, supply chain, even the coronavirus are impacting its citizens.
UMSL's goal for the Geospatial Collaborative is to help bring the power of geospatial tools such as GIS to bear on the community-focused social science research our faculty members have long been known for in areas such as public policy, criminology and public health.
"The more that you can tell a good story with the data, the more useful and the better, more applicable that data can be to whatever problem or issue you're trying to address," said Will Werner, who was hired in April to serve as the Geospatial Collaborative's new director after almost nine years working as a planner with the St. Louis Metropolitan Police Department. "The goal is to present it in a way that makes it easily digestible for policymakers, for researchers, for the average citizen."
We need to develop new approaches to tackle some of the problems that have been pervasive in our region for decades, starting with racial, economic and health inequities. UMSL's hope is that these advanced technology tools will help us think through these issues in a new way and guide us toward different and more effective solutions.
We have faculty members eager to collaborate with anyone seeking those answers.
Gratefully forward,
Kristin
---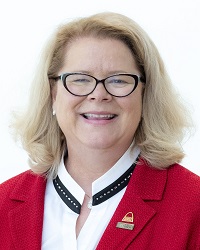 BY KRISTIN SOBOLIK
CHANCELLOR, UNIVERSITY OF MISSOURI–ST. LOUIS
Geospatial information can lead policy makers to enact new policies that save lives, impact the region for the better and result in a broader, more equitable and balanced constituency