February 3, 2020 - Monthly Message to the UMSL Community
Dear UMSL Community,
I'm excited to begin my monthly message by announcing that the Carnegie Foundation for the Advancement of Teaching, on Friday, renewed UMSL's Carnegie Community Engagement Classification, a designation that recognizes our institutional commitment to community engagement.
This classification is the leading framework for the institutional assessment of community engagement in U.S. higher education and we should all be proud that UMSL is one of only three institutions in Missouri and 119 nationally to receive the 2020 classification.
Our role as a metropolitan land-grant institution is to be an essential partner in generating an educated workforce, enhancing economic development, supporting broad-based service delivery, facilitating neighborhood renewal and fostering inclusion.
We have so many areas that highlight this work. Among our community-connected initiatives are bringing quality healthcare options to residents through UMSL Eye Care centers and our partnership with SSM Health Medical Group, the Great Streets Project that reimagined Natural Bridge Road near campus, and our recent announcement that Indianapolis-based Pearl Companies will be developing a $60 million housing and retail complex adjacent to the UMSL South Metro station. Last week, we issued a request for proposals for the Normandie Golf Club to ensure that this historic course remains an asset to the community for years to come. We'll also soon solicit proposals for redeveloping Normandie Hall, which once housed the Honors College, campus housing and offices.
Beyond our physical footprint, our educational outreach extends well into our communities and classrooms. Thousands of elementary, middle and high school students benefit annually from programs supported by UMSL, such as the Bridge Program, Students and Teachers as Research Scientists, Jennings Senior High School Internship program, Advanced Credit, UMSL-sponsored charter schools and our vast network of studio schools. That's in addition to the long-standing work of community-focused endowed faculty members who are part of the Des Lee Collaborative Vision.
We also bring our research expertise to bear for the benefit of the region. The Missouri Institute of Mental Health at UMSL is a leader in mental health training, program assessment and working with communities to address opioid addiction and abuse. The Community Innovation and Action Center continues to focus on building shared infrastructure through projects like the St. Louis Regional Data Alliance, which is launching a regional open data repository to provide simple, open and powerful access to public data. We are also encouraging all UMSL faculty to opt-in to the newly announced Research Enabled online portal that will connect research expertise from the UM and SIU systems with industry to solve business problems.
Throughout our university and community, UMSL students, faculty and staff are doing extraordinary work to address the needs of the region and the Carnegie classification is evidence of that work. Thank you for all you do to support our community engagement efforts and to advance the St. Louis region and beyond.
Gratefully forward, 
Kristin Sobolik
Interim Chancellor and Provost
---
Notes of Note
Black History Month – UMSL will commemorate Black History Month with engaging presentations and opportunities for our community to celebrate black history and achievement. Please take a moment to view the schedule of events and get involved, starting today with the 4th annual Soul Food Celebration from 11:30-1:30 at the MSC.
Día Familiar – UMSL will host an open house on February 23 from 2-5 p.m. for Latinx families and prospective students to learn about our campus, degree programs, college admissions and financial aid opportunities. All sessions and tours will be bilingual.
Homecoming – There's no better Triton tradition than Homecoming, which will be celebrated February 27-29 with the theme Timeless Triton. View the full schedule of events and be sure to join us for the annual chili feed, triton spirit competition, Service Saturday and our signature dinner and dance.
Coronavirus – The CDC and university officials are closely monitoring an outbreak of respiratory illness caused by a novel coronavirus first identified in December in Wuhan, China. While the risk to the American public is considered low at this time, UMSL health professionals will continue to communicate with students, faculty and staff on safety precautions, travel guidance and other necessary actions as needed.
Board of Curators – The University of Missouri Board of Curators will hold a public meeting on Thursday, February 6, in Columbia, Missouri. During the meeting, university leadership will provide updates on the Next Gen Precision Health Initiative and eLearning efforts, both of which have strong ties to UMSL. The meeting will be live streamed at umsystem.edu.
---
Headlines from UMSL Daily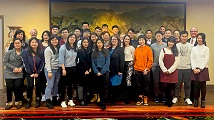 International MBA program lauded as one of China's best
Students in the program spend one year at Nanjing University and one year at UMSL in addition to completing an international business internship.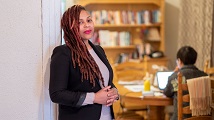 Celebrate Black History Month with 10 inspiring stories
We take a look back at inspiring and moving stories from UMSL students, faculty, staff and alumni.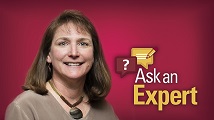 Laura Kuensting advocates for advanced practice nurses' rights
UMSL Daily talks with the DNP program director about laws that restrict APRNs' ability to care for patients in rural Missouri.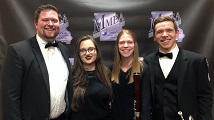 UMSL students perform with all-collegiate concert band
Katherine Busby, Michael Owens, Emily Ries and David Sedlock only had two days to rehearse with the selective ensemble before performing.