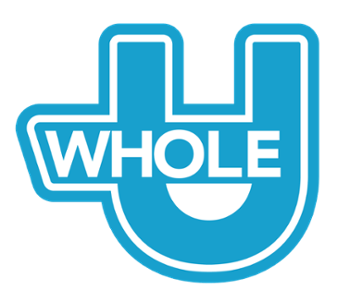 An open space to work on the Whole U
Hours of Operation:
Monday – Thursday: 10am – 6pm
Friday: 10am – 4pm
Whole U will allow students, faculty, and staff to incorporate all aspects of the wellness wheel into their busy lives at UMSL. Whole U is a space in the Millennium Student Center that is operated as an extension of the Recreation & Wellness Center.
The Whole U also offers Napping Cots. Need a break between classes? Stop by and book a cot for a quick 30 minute nap! 
UMSL Students, Faculty & Staff can access this space during operating hours with an active Triton Card.
Upcoming Programs: 
Thursday, September 14, 11am-2pm:
Live Creative Day
Join us in the Whole U on September 14 to celebrate & explore your imagination. Take the time to create, dream, design, and event! Enjoy crafts & snacks. 
Tuesday, October 3, 12:30pm
Anxeity Got Me Like: Winning the Battle Against Fear
Anxiety is the most common mental health challenge faced by college students. You'll learn how to spot anxiety when it shows up to mess with you and how to fight it and win.  Join us in Whole U for snacks and discussion. 
Tuesday, October 17, 12:30pm
Branding Yourself
A 30 minute workshop on how to brand yourself during your job search. Presented by Centene Corporation. 
Wednesday November 1, 10:00am-7:30pm
National Stress Awareness Day
Celebrate all day the the Whole U and the RWC!
Schedule of Offereings:
10am-6pm - Color at the Whole U
10am-6pm - Take a Nap at the Whole U
1pm-4pm - Get a Chair Massage - Register Online or In-Person at Whole U
11:30am-12pm - Meditate at the Whole U
6:30-7:30pm - Take a Yoga Class at the RWC
Thursday, November 2, 2:00-6:00pm
UMSL Fall Clothing Swap
Clean out your closet and bring in the clothes you don't want. You can swap with other participants, and any clothing left will be donated to a local charitable organization. 
Tuesday, November 7, 12:30pm
Jedi Training IRL: Mindfulness Skills Workshop
Fear is not the path to the dark side; fear just prepares us for dangerous situations. But Yoda was right to encourage Luke to be mindful of the here and now. A heightened awareness of the present moment is the power Jedi's seek, and we will teach you how to take control of your mind and stop judging yourself, your thoughts, and your feelings. Join us for snacks and discussion.