For over 50 years UMSL Business has educated the business professionals of St. Louis and the Midwest. UMSL graduates make up more of the St. Louis workforce than those of any other university and we are the only university in the nation with a Fortune 25 corporation headquartered on its campus. UMSL Business is always evolving to meet the needs of our students and to better prepare you for career success.
UMSL's first-ever dedicated business building, Anheuser-Busch Hall, opened in 2017. The space brings teaching and administration under one roof and gives students easy access to advising, state of the art classrooms and plenty of collaboration space.
As part of the UMSL Accelerate program, we continue to expand offerings in entrepreneurship education including cross-disciplinary courses in business and social entrepreneurship. Accelerate launched an innovative, grant-funded program to attract entrepreneurs from around the world to grow businesses in St. Louis. And, UMSL is engaged with the UM Entrepreneurial Scholars Internship Program which offers students mentorship and funding to get their ideas off the ground.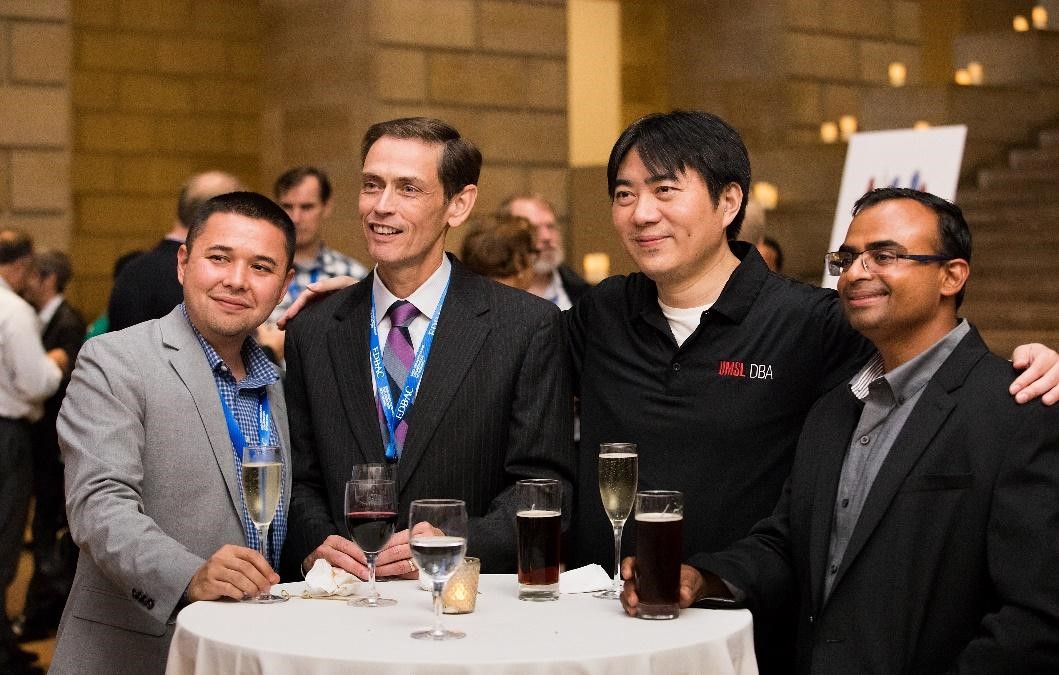 UMSL Business established the first and only AACSB-accredited Doctor of Business Administration program in Missouri, offering research concentrations in all areas of business administration.
The UMSL College of Business Administration has seven different departments offering academic opportunities, social experiences and professional networking to UMSL Business students.