HIGHLIGHT ON UMSL ECON STUDENTS



Maia Elkana (MA 2020)


Karl Guenther (MA 2018)

Nate Oatis (BA 2019)

Nicolette Seder (BS/MA 2018)

Stefaniya Ivanova (BS 2018)

Derek Steiner
(BS/MA 2016)
Economics major discovers new path at UMSL 
(UMSL Daily)
Meagan Burwell
Economics major discovers her entrepreneurial spirit through scholars and interns program
(UMSL Daily)
Majana Reis
(BS/MA 2005)
Economics graduate Majana Reis among women featured in The Resilient Souls Project 
(UMSL Daily)
POSTERS, PRESENTATIONS AND STUDENT CO-AUTHORED PAPERS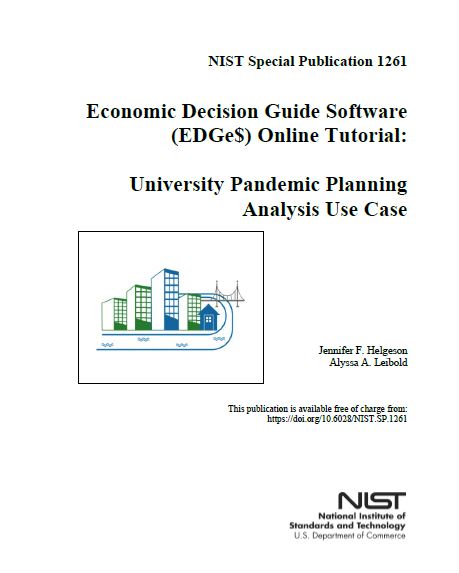 MA student Alyssa Leibold co-authored a paper in September 2020 as part of a mentoring program at NIST (National Institute of Standads & Tch) in DC. They used EDGe$ software to model pandemic resilience plans for universities. Read the paper here. 
Andrew Tipping (MA 2019), and Assistant Professor James Shuls co-authored a paper published on June 3, 2020, in Educational Researcher. Read the paper here.

BS/MA student Darian Moody presented his research with Prof. Emerita Susan Feigenbaum, "Using Microeconomic Principles to Allocate a Scarce Resource: Physician Time", at the newly-established Hayek Workshop (thanks to faculty co-organizers Max Gillman & Steve Scheid). As Darian told the students and other attendees, real data is dirty!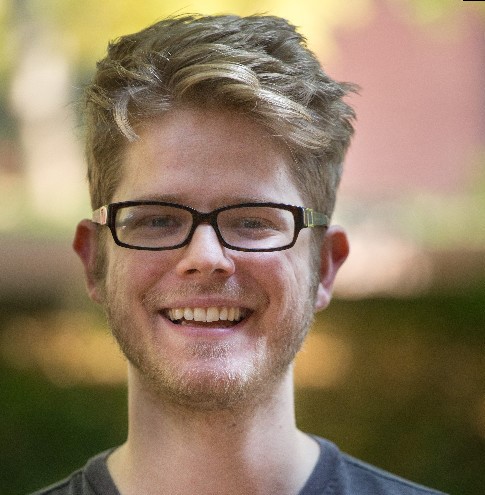 Chris Cunningham (BS/MA 2017) presented his paper (co-authored with former Economics faculty member Sel Dibooglu) titled "Engines of Growth: Limits of Informal Institutions" at the 2017 Missouri Valley Association Meetings. The Journal of Economics Issues published their paper online on March 4, 2020, in Volume 54, 2020, Issue 1, pages 2525-275.  Read it here!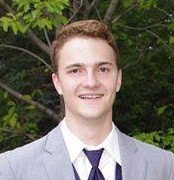 Brandon Giesegh (BS/MA 2015) presented his paper titled "An Econometric Investigation of the Determinants of Public Transportation" at the UMSL Undergraduate Research Symposium in May 2015. Brandon is now Manager of Supply Chain Advanced Analytics at SCM Connections in Chicago.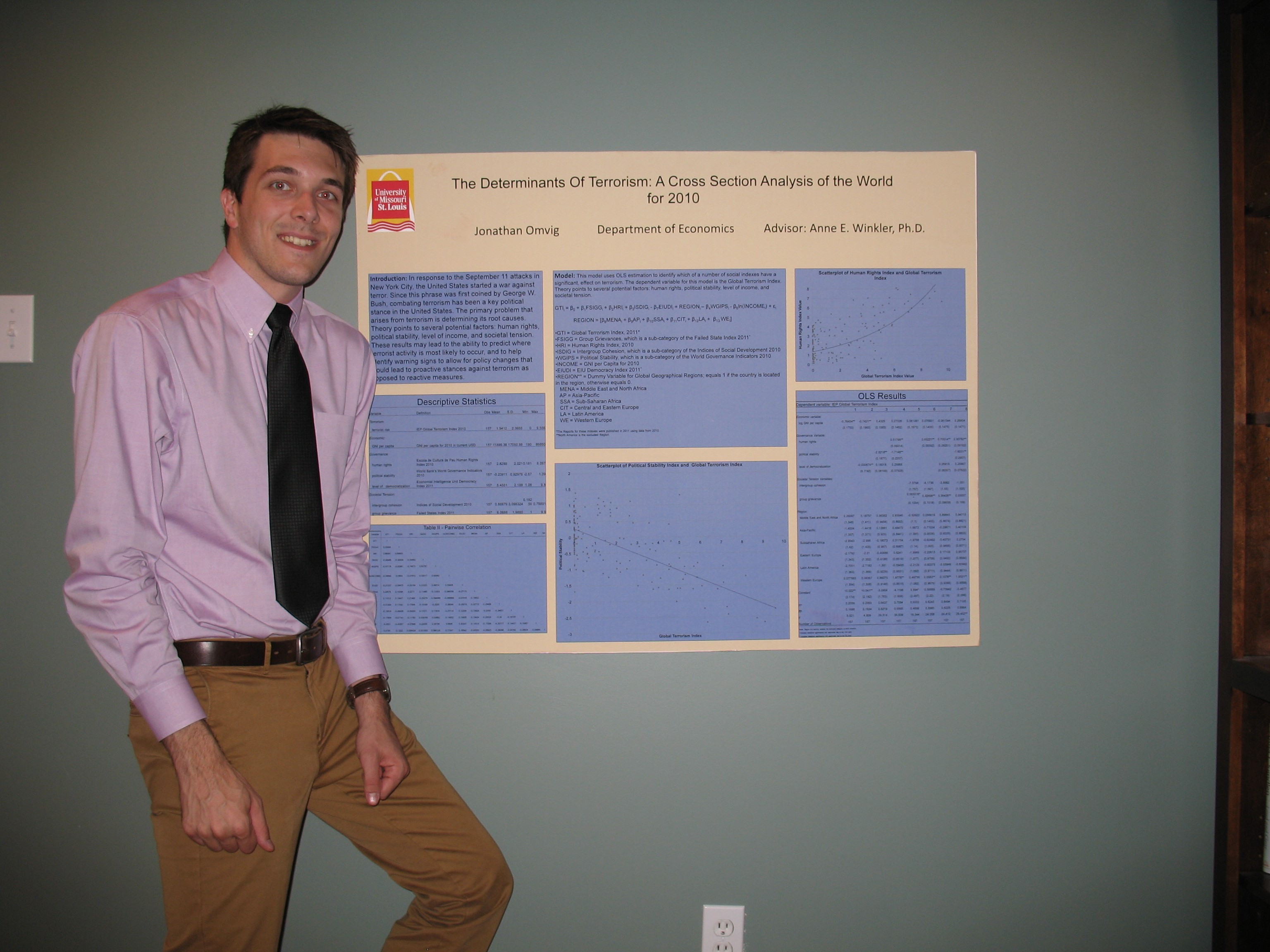 Jonathan Omvig (MA 2017) presented his poster titled "The Determinants of Terrorism: A Quantitative Cross Sectional Analysis of Terrorist Activity Globally in 2010" at UMSL's 2014 Undergraduate Research Symposium (URS). He received the URS Award for Outstanding Poster in Humanities, Arts and Social Sciences.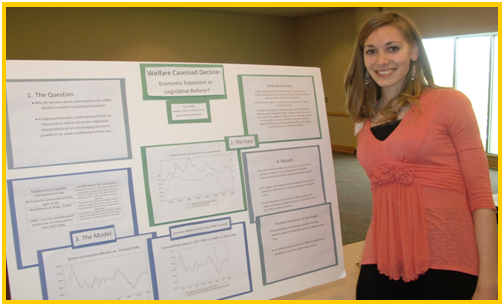 Laura Darby (BS 2009, MA 2012) presented her poster on "Welfare Expansion: Economic Expansion or Legislative Reform?" at the 2011 Graduate School Research Fair. Laura is now Senior Demand Planning Analyst at Mallinkrodt Pharmaceuticals.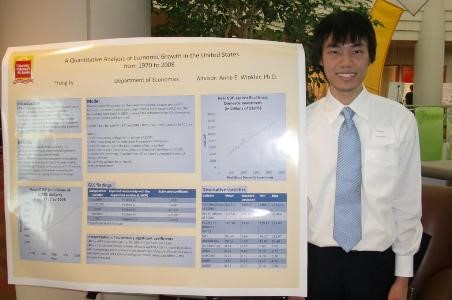 Trung Ly
(BS 2011) presented his poster on "A Qualitative Analysis of Economic Growth in the United States from 1970 to 2008" at the 2010 Undergraduate School Research Fair. Ly
completed his Economic PhD at Notre Dame in 2019 and is now an Assistant Professor at University of West Georgia
.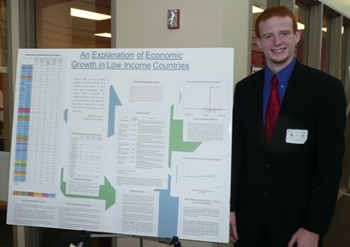 Patrick "Mitch" Downey (BS/MA 2009) presented his poster on "An Explanation of Economic Growth in Low Income Countries" at the 2008 Undergraduate School Research Fair. Mitch began the Economics PhD program at UC-San Diego in 2012. Mitch completed his Economics PhD at UC-San Diego and joined the IIES at Stockholm University as an Assistant Professor in 2018.

Ken Bao
(BS 2014, MA 2017) presented his paper titled "Rooting Out Violence: One Analysis at a Time" at the Missouri Valley Association Meetings (MVEA)on October 25, 2014. Ken entered the Economics Phd Program at UC-Santa Barbara in Fall 2017.